The SCSU History Club is a social/academic club that is open to all students, regardless of major.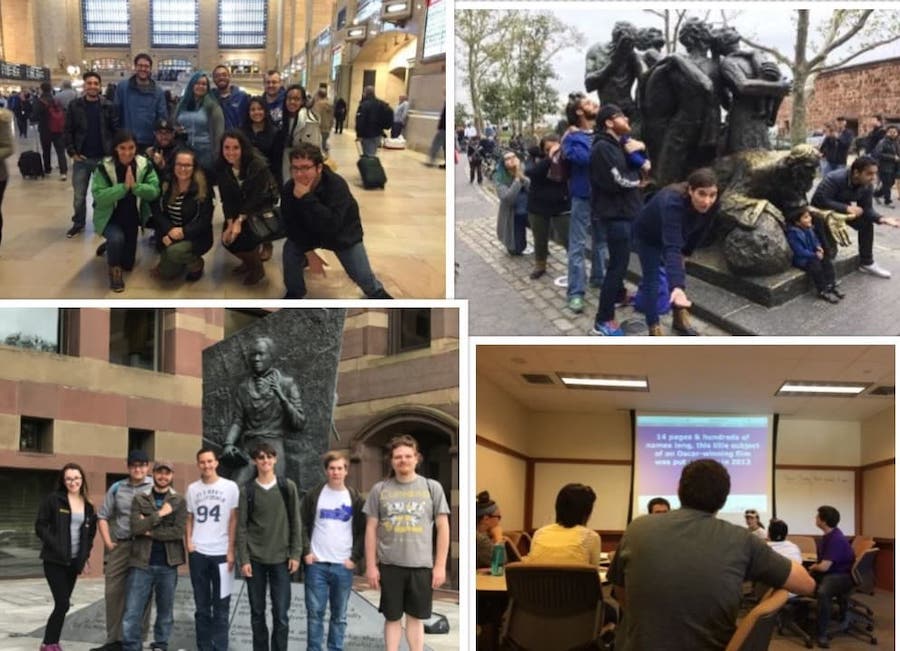 We take part in a variety of activities and associate with other clubs. We participate in events such as historical discussions, sporting events, game and movie days, fundraisers, debates, and trivia. Be sure to join us if you want to be a part of a fun, active, club!
Club Activity Highlights
History Films Showing
NYC Statue of Liberty & Ellis Island Trip
New Haven Green Tour
Grove Street Cemetery (Halloween Tour)
Halloween Social with Historical Costumes
Annual Wiffle Ball Classic vs. Political Science
Visit the History Club at OwlConnect.