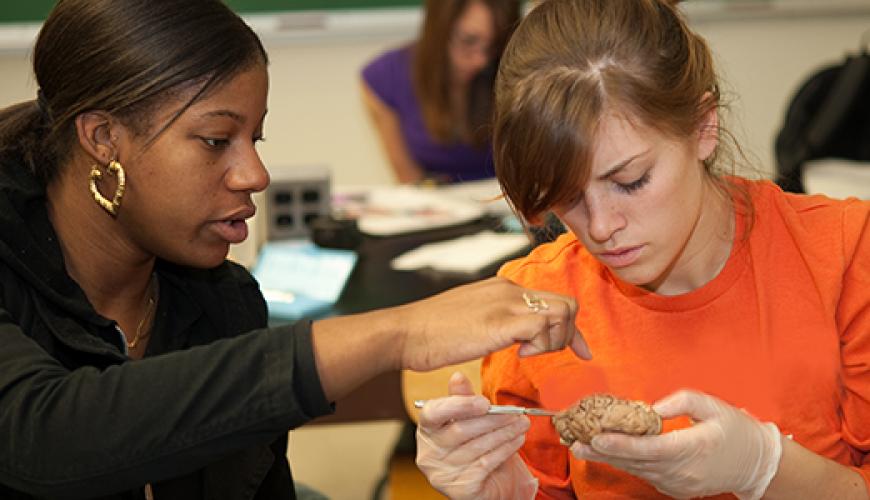 Research with Faculty in the Biology Department
The Biology Faculty maintain active research programs in a wide range of areas within the Biological Sciences. The research interests of the Biology faculty members may be accessed from the Faculty link to the left.
For opportunities to work with a Biology faculty member and participate in a research project, please contact individual faculty members.
Research projects may be undertaken for credit or may receive funding through grants organizations like Sigma Xi, Council on Undergraduate Research, American Society for Microbiology, and others. Other opportunities may exist, as well, so check with individual faculty members.
 
Undergraduate students may get credit for research by enrolling in the following courses (with departmental permission):
BIO 495 Departmental Honors
BIO 499 Independent Study and Research

 
Undergraduate students may get credit for research OUTSIDE the SCSU Biology Department for credit by enrolling in the following course (with departmental permission):
BIO 497 In-Service Training in Biology

   
Undergraduates who wish to register for BIO497 or BIO499 must prearrange this with the Mentor and the Biology Department, by filling out the appropriate form:

Many Other Off-campus Summer Research Opportunities for SCSU Undergraduates are available:
(All of these programs include a nice STIPEND, usually provide housing, vary in length, and have specific requirements and deadlines!)


There are literally hundreds of additional opportunities dedicated to traditionally underrepresented or minority students.
 
To find these, and additional summer undergraduate research programs, try using your favorite search engine with keywords like "summer undergraduate research." Good Luck! "A summer is a terrible thing to waste!"
 
Try spending your next one gaining hands-on, real-world scientific research experience-while getting paid, and having a lot of fun along the way. It will do wonders for your future.