July 2023
Department Chair, David E. Pettigrew named Connecticut State University Professor!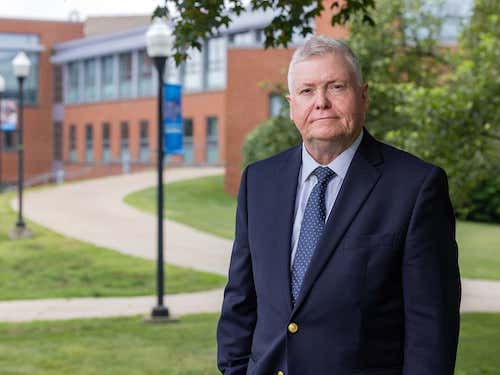 The Philosophy department would like to proudly announce the appointment of David Pettigrew as our new Chairperson. In addition to Dr. Pettigrew's longstanding achievements in human rights and genocide studies, this month he was recognized with one of most prestigious faculty recognition awards given by the Connecticut State Colleges and Universities (CSCU) System.
Congratulations, David! - You can read more about the announcement here.
Dr. Chelsea Harry speaks at Aristotle-Confucius Symposium on Ethics for the 21st Century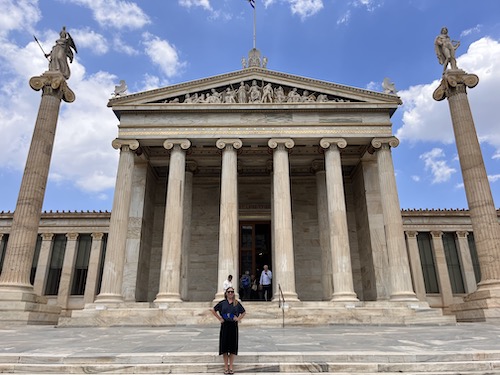 Early in July, Dr. Chelsea Harry represented SCSU Philosophy at the 2023 Aristotle-Confucius Symposium for Ethics in the 21st Century organized by the UN Sustainable Solutions Network. Dr. Harry spoke on topics including the wisdom Aristotle's biology can offer contemporary environmental issues at the Academy of Athens, and on what Aristotle's zoology can teach us about the importance of pursuing multidisciplinary research to address contemporary problems at ancient mieza, the ancient site where Aristotle taught Alexander the Great in Northern Greece.   
You can read more about the Aristotle-Confucius Symposium here.
Retiring Professor, Ken Gatzke honored at Dunkin' Park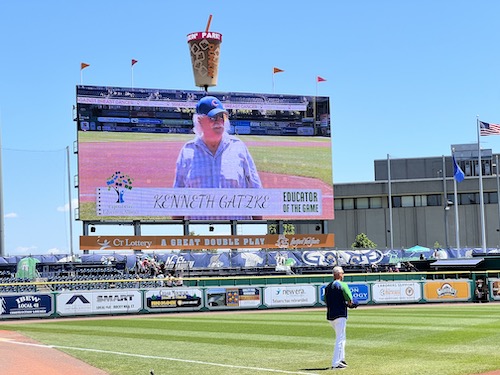 On Sunday July 23, Southern Professor Ken Gatzke was named Educator of the Game by The Hartford Yard Goats and Capital City Education Alliance. Professor Gatzke threw the first pitch of the game, which was attended by SCSU Philosophy faculty and friends. rofessor Ken Gatzke began teaching at SCSU in 1970! After 52 years, at the time of his retirement this year, he is our longest serving Professor. Professor Gatzke served as Chairperson of the Philosophy Department for two decades. While at SCSU, among his many achievements, he was a co-creator of the SCSU Honors college and its first director in 1980.  He taught the Philosophy of Education course required for Education majors, and so, over the years, he has literally educated generations of teachers in Connecticut.  He often said that being a professional baseball player would be the best job in the world, and he is a lifelong Chicago Cubs fan… Our congratulations on his retirement.