Whether a student is totally undecided, confidently declared or somewhere in-between, it's best to explore their options before fully committing to a major. Students who make the effort to explore are more likely to choose a major that aligns with their interests and are ultimately more successful!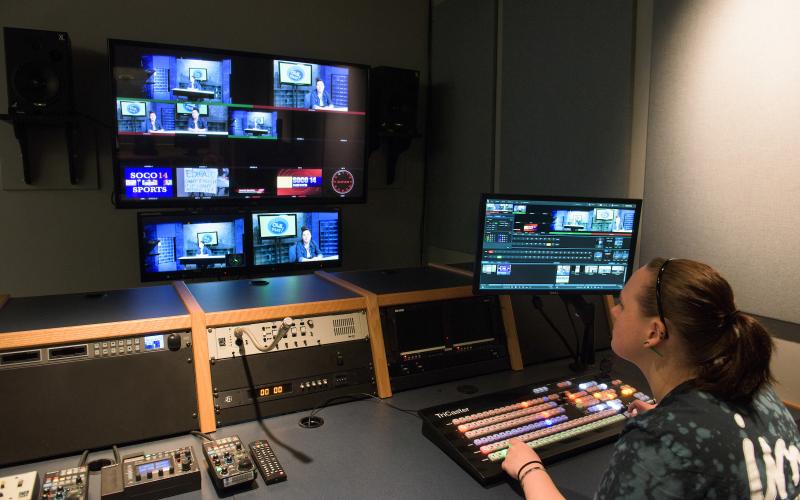 Think about it...in most cases, it's best to take a little time to explore your options before making a big decision. Choosing a major is no different!
How Important is Choosing the Right Major?
It's pretty important...but not always for the reason you might think! Most people think that choosing a major also means choosing a career. In some cases, that's true. Some careers require a certain degree or certification. For example, if you want to become a teacher or a nurse, you must get certified. So....majoring in teaching or nursing would make sense. However, most careers do not require a specific undergraduate degree. In fact, studies have shown that most employers don't even care what a student's major was...they care more about the transferable skills they developed while in college. Transferable skills are skills/abilities that can be used across many different jobs and career paths...like leadership, communication, creativity and critical thinking. Luckily, EVERY Southern major provides students with the opportunity to develop every transferable skill imaginable!
Are we saying a student's choice of major doesn't matter? Of course not! We're just saying that their choice of major does not hold as much weight in the "real world" as many people think. However, choosing a major IS important for a student and their motivation and success DURING college. It's important for a student to choose a major in which they have a genuine interest. When that happens, the student is more likely to put in the work and be successful.
Long story short...we want students to understand that they have the freedom to choose a major that ACTUALLY interests them and we will help them make a smart, well-informed choice. Luckily, Southern has an Exploratory Program and a team of dedicated Academic Advisors to help students through this process!
Exploratory Program
The Exploratory Program is designed to provide students with the time to explore major options while working on their general courses. All Exploratory students will have an assigned academic advisor who will guide them through their major exploration journey while helping them choose courses that keep them on track for timely graduation.
Exploratory students must select an exploratory "area of interest". This allows them to narrow their focus down to a particular group of common majors that match their interests. Their assigned Academic Advisor within their area of interest will provide specialized advising for their area. If a student is not ready to choose an area of interest and would like to be completely exploratory, they can choose the "Still Deciding" area of interest. 
Click here to learn more about the area of interest.
Click here for more info about the Exploratory Program.
The Academic Advising Office
Harry Twyman
(203) 392-5998
twymanh1@southernct.edu
Contact Harry to ask additional questions!