Center for Academic Success and Accessibility Services (CASAS)
What are the main differences between high school and college level academics? 
Class Time 
High School: You spend on average 6 hours each day/30 hours a week in class, proceeding from one class to the next.  
College: You spend 12 to 16 hours each week in class, usually with breaks in between. Times are not limited to daylight hours; many classes are offered in the evening.   
Teaching Style 
High School: Teachers present material to help you understand the material in the textbook, often writing information on the chalkboard to be copied in your notes. 
College: Professors may lecture nonstop, give you illustrations, provide background information, or discuss research about the topic you are studying. You will be expected to be up to date on all assigned readings and be able to summarize it, so good notes are critical. 
Time Management 
High School: Time is usually structured by others: administrators, teachers, coaches and of course, parents. Teachers carefully monitor class attendance. 
College: You manage your own time. It's up to you to get to class, do your lab work and study. Professors may not formally take attendance, but they are still likely to know whether you attended. 
Homework 
High School: You will usually be told what you need to learn from assigned readings and teachers will remind you of assignments and due dates. They will check your completed homework. 
College: Professors expect you to utilize the course syllabus; which spells out exactly what is expected of you, when it is due and how you will be graded. It's up to you to read and understand the assigned material; lectures and assignments assume that you've already done so. Professors may not always check completed homework, but they will assume you can perform the same tasks on tests. 
How can I best support my child with their academics in college? 
Ask questions: 
What classes are you enrolled in? 
Did you read and understand your syllabus? Do you know the expectations of the class? 
How much time are you dedicating to homework each week? Did you make a schedule for this? 
Do you know all your professor's names? Do you know how to contact them via e-mail and office hours? 
Do you have weekly exams or papers? 
Have you connected with the Academic Success Center for help in your classes?  
Have you thought about seeing a tutor? 
Does your class have a Peer Academic Leader (PALS)? If so what is their name and when do they hold their review sessions? 
Have you thought about seeing an Academic Success Coach to help you get organized and manage your studies? 
If your child is working, ask them "how will you manage your work and school schedule?" 
When are mid-terms and finals? What is your plan to prepare for these big exams? 
What academic support is available in the Academic Success Center? 
*All services are free of charge! 
* Students can make appointments at the Academic Success Center via SSC Navigate from their MySCSU apps page or by calling 203-392-8967. They can also stop by the Center on the 3rd floor of the Buley Library during our normal operating hours. 
*Hours: M-W 8:00am-9:00pm, R 8:00am-8:00pm, F 8:00am-4:30pm, Sun 4:30pm-8:00pm 
Tutoring – Content and writing support is available in over 100 different courses. Our CRLA (College Reading and Learning Association) certified peer tutors are trained to deliver individualized support that meets students' varying needs and learning styles. Our tutors are high-achieving SCSU undergraduate and graduate students recommended by faculty within one or more disciplines. 
PALS (Peer Academic Leaders) - PALS are peer leaders that are trained to provide academic leadership in many of our gateway and foundational classes. They are embedded in sections of classes and work directly with faculty to provide additional support to students. These leaders hold weekly review sessions where they utilize collaborative activities to ensure peer-to-peer interaction in small groups. 
Peer Academic Success Coaches
Academic Success Coaching is designed to help students identify barriers to academic success and assist them in creating action plans for overcoming those challenges. Professional and Peer Academic Success Coaches provide students with academic skills, strategies and techniques they can utilize to improve overall performance in their courses. Academic Success Coaches are available to offer one-on-one sessions to students in topics including, but not limited to: Effective Time Management, Planning and Organization, Comprehending Syllabi, Reading Comprehension, Constructive Notetaking, Study Habits, Test Prep, etc. 
To learn more about the Academic Success Center, click here.
Center of Academic Success
Katie De Oliveira
(203) 392-8862
deoliveirak1@southernct.edu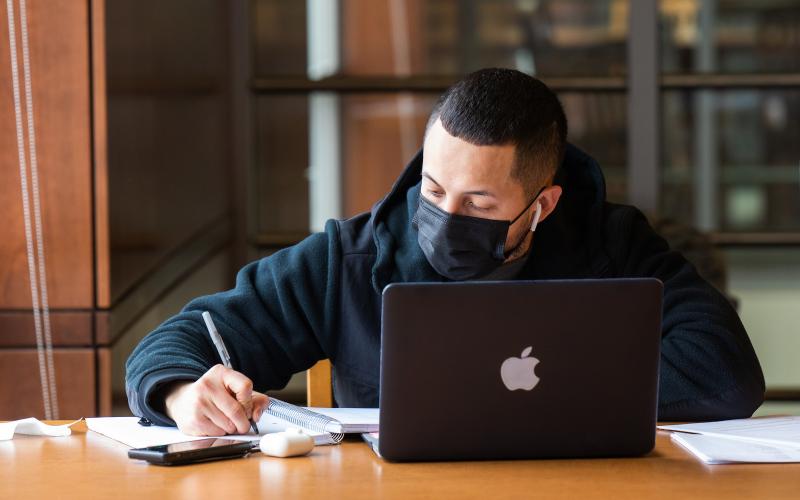 First Year Experience
Welcome parents of new students from the FYE Office!  We know that this can be an exciting time, sending your kids off to college, and we also know you have a lot of questions and concerns as they move into this next part of their lives!
We want to assure you that we at FYE understand this, and have built an experience for them that is welcoming and supportive, and we want to tell you a bit about it:
We help your kids make the transition to college, connecting each of them with fellow students, a faculty advisor, and a peer mentor right in the classroom with them -- through learning communities and a small first-year seminar class where everybody knows each other's names!
The First-Year Experience (FYE) at Southern is a student's home base designed to help them get off to a great start at Southern.
We help students make the transition to college, connecting each student with fellow students, a faculty advisor, and a peer mentor right in the classroom -- through learning communities and a small first-year seminar class where everybody knows each other's names!
INQ 101: the First-year Seminar & Academic Advising
All first-year students get a seat in our first-year seminar, INQ 101!  It is designed to introduce students to college work by immersing them in it and supporting them through it, the seminar is taught by some of our best and kindest professors.  The student's INQ 101 professor will be their academic advisor for the first semester—getting to know them and helping them explore majors, courses, support services, and more. 
  
Learning Communities
We know how important it is for students to find friends right away—people to study with, get coffee with, make memories with.  We help students along by putting them all in a two-course learning community.  This means a student will be in two courses with the same small group of students, an easy way to make friends right away.  When students graduate, they often report having met their best friend in their first-semester learning community. 
   
Peer Mentors
Guess who else we put right in the INQ classroom with students?  An older student who has been where new students have been—one of our highly trained Peer Mentors—who remembers what it's like to be a new student and helps them find thier way around campus and through the university.  Peer Mentors help connect them to support services and involvement opportunities and are there for them when they need them. 
   
The First-Year Experience Office
The FYE Office is a place just for new students, where they can stop in any time with any question they may have.  The first-year experience team is kind and welcoming, and is there to help students succeed.
We are also happy to answer any questions parents of new students may have.  We certainly had a lot ourselves when our own kids went to college!
Feel free to contact us at 203.392.6646.  Ask for Nicole, Dyan, or Andrew!
Or, email us any time at fye@southernct.edu.
Learn more about the First Year Experience office.
Accessibility Services