As we look ahead to the reopening of campus for the spring 2021 semester, we're working to continue creating a safe and healthy environment for all members of our campus community.
On this page, faculty and staff will find information about the plans for the spring semester. You'll also continue to receive regular updates from President Bertolino and your vice presidents, and new developments will be outlined on this website, which offers you the opportunity to ask questions.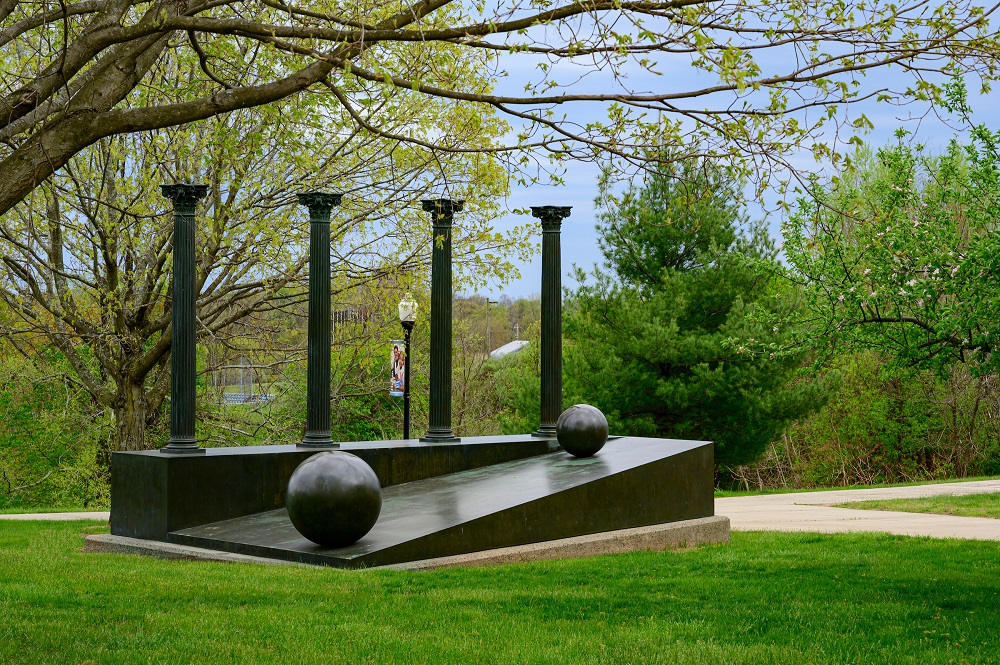 Summary of 4-Part Plan for Reopening for Faculty and Staff
You can read the 4-Part Plan for Reopening Campus in its entirety here.
Plan for Reopening of Administrative and Student Services Offices
Announcements
Instruction
For class sessions held on campus, students and instructors will be required to wear face masks and use recommended social distancing practices. Instructors for any course with any on-campus presence will have plans in place to shift the course to an on-line delivery format, if needed, in respond to the on-going public health crisis. All on-campus class sessions will end at Thanksgiving break, with the remainder of the semester and final exams held online for all courses.
Course Modalities
ONLINE SYNCHRONOUS: Courses that are held online, either remotely at the same scheduled day/time
ONLINE ASYNCHRONOUS: Courses that are held online without a scheduled meeting time
HYBRID: Courses that offer a combination of on-campus and online instructional delivery formats
HYFLEX: Courses that provide the option of attending on-campus courses remotely
Instructors will be providing specific instructions related to course delivery formats and on-campus attendance expectations in the first week of the semester.
Online Trainings for Faculty and Staff
Visit the Office of Online Learning for for faculty training sessions.
Guidelines for Classrooms and Computer Labs
When entering the labs and classrooms, students are required to take furthest computer/station first.
When exiting the room, last into room (person closest to the exit), will be first out of room.
Faculty and students are advised to grab a sanitation wipe (will be available in every room) on their way into a classroom or computer lab to self-clean their stations. Make sure to properly dispose of the wipe on their way out. Instructions will be posted on how/what to clean.
All students and faculty are required to wear facemasks during class.
Faculty should step away from the podium if IT is there to assist.
Dedicated computers will be marked with "do not use" signage for safe distancing.
If computer capacity is not adequate for the number of students, inform the professor to make appropriate adjustments.
Wellness
Download Self-Care Tips for Faculty and Staff during COVID-19
Masks
All employees, students, and visitors to campus will be required to wear face masks in public areas and open office spaces (excluding private offices) and maintain social distancing. The exact types of PPEs will follow guidance from the State Department of Public Health and the CDC.  Masks are primarily used to decrease the risk of an individual spreading the virus to others so any masks that cut down on that risk would be acceptable. Home-made or other cloth masks will be permitted, just as they are off-campus, for the protection of others.
Testing
Testing is recommended for all persons who are symptomatic and for those without symptoms in certain circumstances. Currently, only residential students and residence hall directors are subject to testing. No other faculty, staff or commuter students are required to be tested at this time.
Taking Temperatures
There is no recommendation for taking temperatures at this point with the knowledge that some individuals that carry the virus remain asymptomatic.  Guidelines can change here and we will monitor any such change.
Plexiglas Protection
Plexiglas and other protective infrastructure will be supplied and installed by our facilities team. Deans and others have collected information about all protective infrastructure that may need to be installed, including Plexiglas divisions, as needed.  In some cases, individuals will be able to move, for advising purposes for example, to available larger spaces.  Similarly, advising or other face to face interactions can also move to virtual interactions.
Protocols
Any faculty or staff members who experience COVID-19 symptoms should consult with their medical provider for testing, and those with positive tests must quarantine until approved to return to work by their healthcare provider.
Contact Notification
During the semester, any employee who receives a confirmed diagnosis must notify their department head/manager and Human Resources immediately. We are working with the state Department of Public Health and other authorities to develop a contact tracing program to limit exposure and spread of the virus.
Human Resources
Telecommuting
Employees who may be eligible to continue to work remotely, based on certain documented medical conditions or personal circumstances, should contact Steve Weinberger, Chief Human Resources Officer, at weinbergers2@southernct.edu for further information.
Rotating Schedules
Employee teams in each suite or office space will rotate to control the number of people working together at any one time; maintaining 50 percent or less capacity to meet social distancing requirements, and allowing for remote work to continue for the balance.
Flexibility
Faculty with higher likelihood of serious illness from infection (for example, those with compromised immune systems and those over 65) might be asked, or might wish to, teach remotely.
Meeting Options
In-person meetings should be limited to a third of the normal room occupancy, with at least six feet separation of those in attendance, with larger group meetings being conducted via Teams or WebEx.
 
Balancing Home and Work During the Pandemic - Lexington Group