As we look ahead to the reopening of campus, we're working to create a safe and healthy environment for all members of our campus community.
During the coming weeks, faculty and staff can expect to receive a great deal of information about the outcomes of our planning for the new academic year. You'll receive regular updates from President Bertolino and your vice presidents, and new developments will be outlined on this website, which will be continually refreshed with FAQs and offer you the ability to ask questions.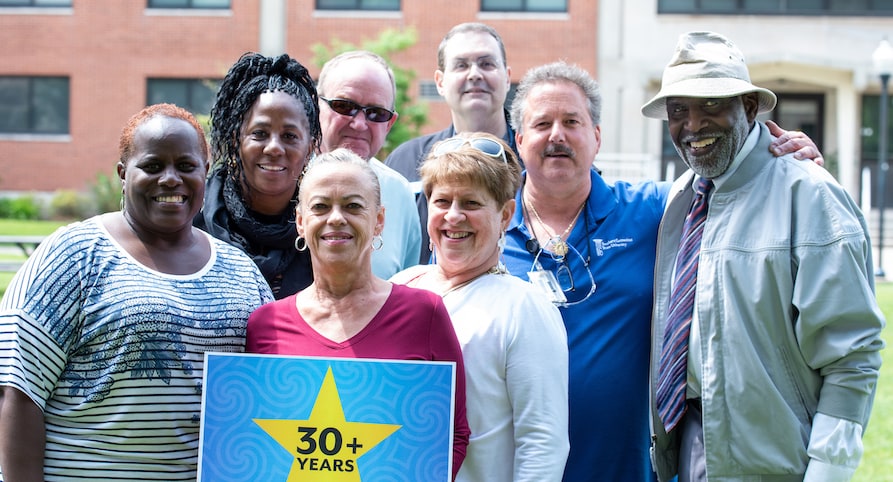 Instruction
Information to come.
Wellness
Masks
All employees, students, and visitors to campus will be required to wear face masks in public areas and open office spaces (excluding private offices) and maintain social distancing.
Testing
Testing is recommended for all persons who are symptomatic and for those without symptoms in certain circumstances. Currently, only residential students and residence hall directors are subject to testing. No other faculty, staff or commuter students are required to be tested at this time.
Protocols
Any faculty or staff members who experience COVID-19 symptoms should consult with their medical provider for testing, and those with positive tests must quarantine until approved to return to work by their healthcare provider.
Contact Notification
During the semester, any employee who receives a confirmed diagnosis must notify their department head/manager and Human Resources immediately. We are working with the state Department of Public Health and other authorities to develop a contact tracing program to limit exposure and spread of the virus.
Human Resources
Telecommuting
Employees who may be eligible to continue to work remotely, based on certain documented medical conditions, should contact Steve Weinberger, Chief Human Resources Officer, at weinbergers2@southernct.edu for further information.
Rotating Schedules
Employee teams in each suite or office space will rotate to control the number of people working together at any one time; maintaining 50 percent or less capacity to meet social distancing requirements, and allowing for remote work to continue for the balance.
Flexibility
Faculty with higher likelihood of serious illness from infection (for example, those with compromised immune systems and those over 65) might be asked, or might wish to, teach remotely.
Meeting Options
In-person meetings should be limited to a third of the normal room occupancy, with at least six feet separation of those in attendance, with larger group meetings being conducted via Teams or WebEx.
Balancing Home and Work During the Pandemic - Lexington Group