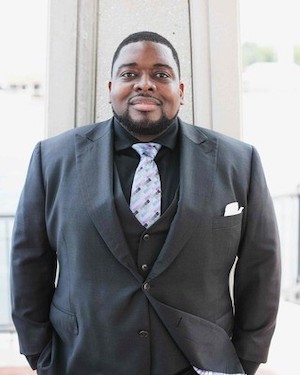 Randolph Brooks, Ph.D.
Multicultural Programming and Outreach Coordinator
Pronouns:  He/His
   
Dr. Randolph Brooks, Ph.D. (He/Him/His) is a Licensed Professional Counselor, from Virginia. My primary area of focus is Multicultural Counseling. I earned my BA from Morehouse College '04, in Atlanta Georgia and my MS and Ph.D. from Virginia State University '09, '16 in Petersburg, Virginia. I completed my Predoctoral internship at Keene State College and my Postdoctoral Fellowship at Connecticut College. I have worked, trained, and studied in various areas including college counseling centers, military installations, geriatric hospitals, psychiatric hospitals, therapeutic day schools, regular public schools, private practice, and with mobile crisis. I have also worked with individual and group clients. These varied experiences have helped to refine my lens and scope of practice while also helping me to refine my theoretical orientation. I use an integrative approach with my clients, and I am committed to helping my clients achieve their goals. My philosophy with respect to the work that I do can be summed up in the following statement:
At some level everyone has the goal of being their best self, but sometimes we get frustrated, burned out, anxious, depressed, and confused. Sometimes this is a result of some sort of transition that we are experiencing, whether it is a change in status or situation. At times, these transitions can be overwhelming, and we just don't know what to do. All we know is that we want relief from the pain, worry, and confusion. We want to feel normal again. We want to be at peace. And my goal is to help you feel and be more empowered to achieve your goals.
My research current interest is The Utilization of Available Campus Resources by college students.
Campus Liaison Relationships:
Multicultural Center and all clubs and organizations in the center
University Access Programs
International Education
BRoSe (BROTHERHOOD OF SCHOLARSHIP AND EXCELLENCE)
Wilkenson Hall & Neff Hall
Division of Diversity, Equity, and Inclusion
Undocumented Students