What is Co-op?
The Cooperative Education Program ("Co-op") is designed to give students the opportunity to put their academics into practice in a paid work experience, where they may earn up to 12 credits towards their degree while earning a paycheck. Students spend a semester employed by an industry, a business firm, or a government agency in order to apply their academic studies to practical employment situations. While employed, students are also enrolled in the coop course, CTR 300, in which students complete a series of assignments, which require them to reflect on the ways in which their academic and employment experiences intersect and support each other.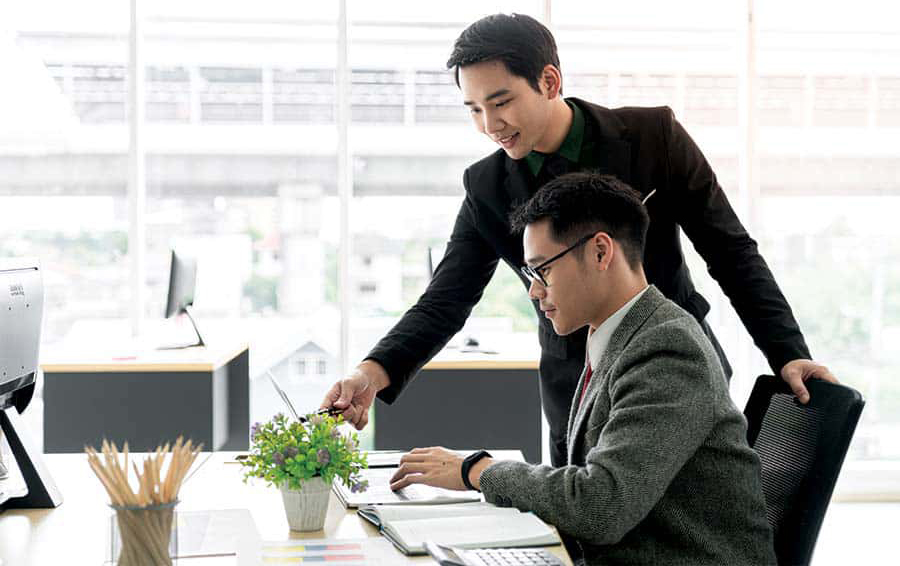 Experience Requirements
Students must have junior or senior standing and must have a minimum GPA of 2.0. Co-op is repeatable for up to a maximum of 12 credits. Students must reapply each semester. Previous participation in the program does not guarantee future participation. Course credits are applied to the student's academic program as electives. Interdisciplinary Studies and General Studies majors may apply co-op credits towards the 300-400 upper-level program requirement. To be eligible for financial aid, credit(s) earned through Cooperative Education may not exceed elective credits allowed, or must count towards a student's program requirements.
Additional course information (expectations, assignments, etc.) will be provided in the syllabus. To apply for the Cooperative Education experience, students must complete an application and compile the following materials:
a current résumé
a letter, preferably on agency letterhead, from the External Agency supervisor confirming employment, employment dates, number of hours per week, and specific duties
Frequently-Asked Questions About Co-op
How is this different from an internship?
There are a few important distinctions:
Depending on the field, internships may be paid or unpaid; since a co-op participant is hired by an outside agency, the experience is always paid. This may be of interest to students who do not have the means to take on an unpaid experience.
Internships generally have a fixed beginning and end date. While the official co-op academic experience is for a fixed amount of time (e.g., 8 weeks, one semester, one summer session), the employment the student has secured may extend beyond that. Moreover, the student may already be employed by the agency with which they plan to complete the co-op experience. For example, the student may be stepping into a new position, taking on a new project, or adjusting to newly enacted expectations for their current position. All these situations may present an opportunity for the student to use the skills and practices of their academic field in new ways.
How does this fit into a student's academic plan?
Once approved for a co-op experience, the student registers for CTR 300. The credits earned in this course fulfill free electives. The course is graded on a pass/fail basis. The number of credits a student is eligible for depends on the length of the co-op experience (8, 12, or 15 weeks depending on the academic session), and the average number of hours per week the student works. One academic credit requires 50 hours of work. For example, a student who works 10 hours a week during the fall semester (15 weeks) would be eligible for 3 credits.
What do students do during their co-op experience?
In addition to fulfilling their employee responsibilities, coop includes an academic component, which requires students to complete a series of assignments outlined in the course syllabus and evaluated by the coop director.
What are the requirements to apply for co-op?
Students must:
Have junior or senior standing;
Have a minimum 2.0 GPA;
Secure employment;
Demonstrate they will use the skills/theories/practices they have learned/are learning in their major discipline or concentrations in their work experience.
How do students apply?
Students should meet with their academic advisor to discuss the co-op experience the student is planning to pursue to ensure this experience aligns with the overall academic goals of the student's major program. Once an advisor agrees to support the student's request for co-op, the student should meet with the co-op director to discuss program requirements in more detail. If the co-op director feels it's a good fit, the director will provide a co-op application to the student to complete.
Can students reapply?
Students may reapply to the program as long as they:
have not already received a maximum of 12 credits for CTR 300; and
are performing a new task/completing a new project/stepping into a new position.
In short, students cannot continue to receive credit for the same experience.
What happens if a student's employment is terminated during their co-op experience?
The student would fail the course. However, each co-op experience is different, and situations like this would be handled on a case-by-case basis in consultation with the student's major advisor and the co-op director.
Questions?
Interested in more information or have questions about how co-op may benefit you? Please email co-op@southernct.edu.